Visitors are always welcome!



Church of Christ
240 E. County Road 200 N.
New Castle, IN 47362

Phone: (765) 529-2080
Email: COCNewCastle@gmail.com


Our meeting times:
Sunday:
Bible Classes 9:30 a.m.
Assembly 10:30 a.m.
Evening Worship 5:00 p.m.

Wednesday:
Bible Classes 7:00 p.m.

If you have any questions about or just want to get to know us better please contact us by phone (765-529-2080), e-mail (COCNewCastle@gmail.com), or come to visit.

We can't wait to hear from you!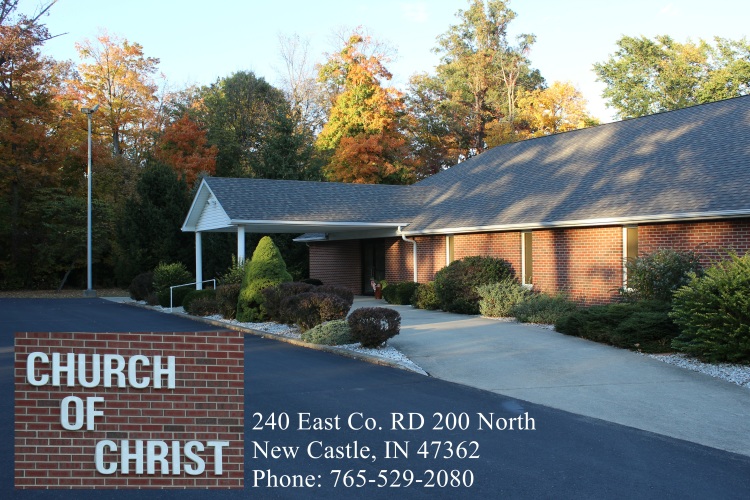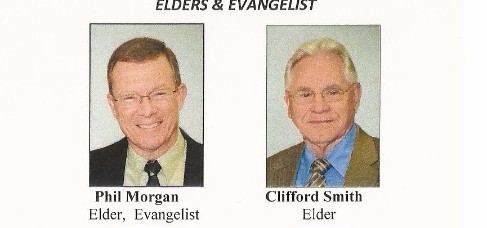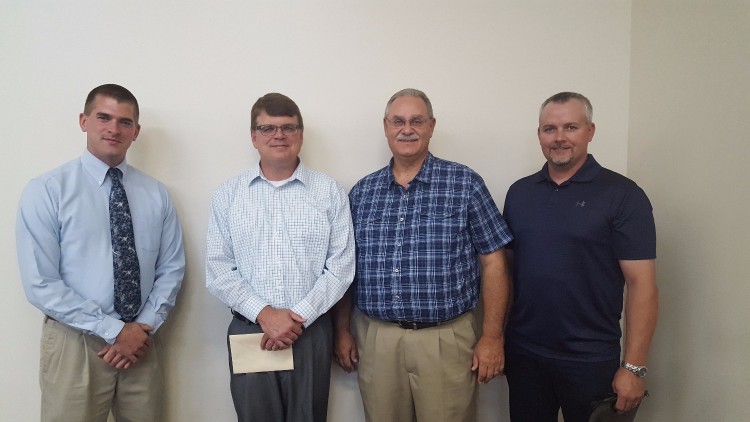 Todd Miller, Doug Orr, Scott Shaffer, Jesse Steele